Study rooms
6 rooms are available to library members during opening hours.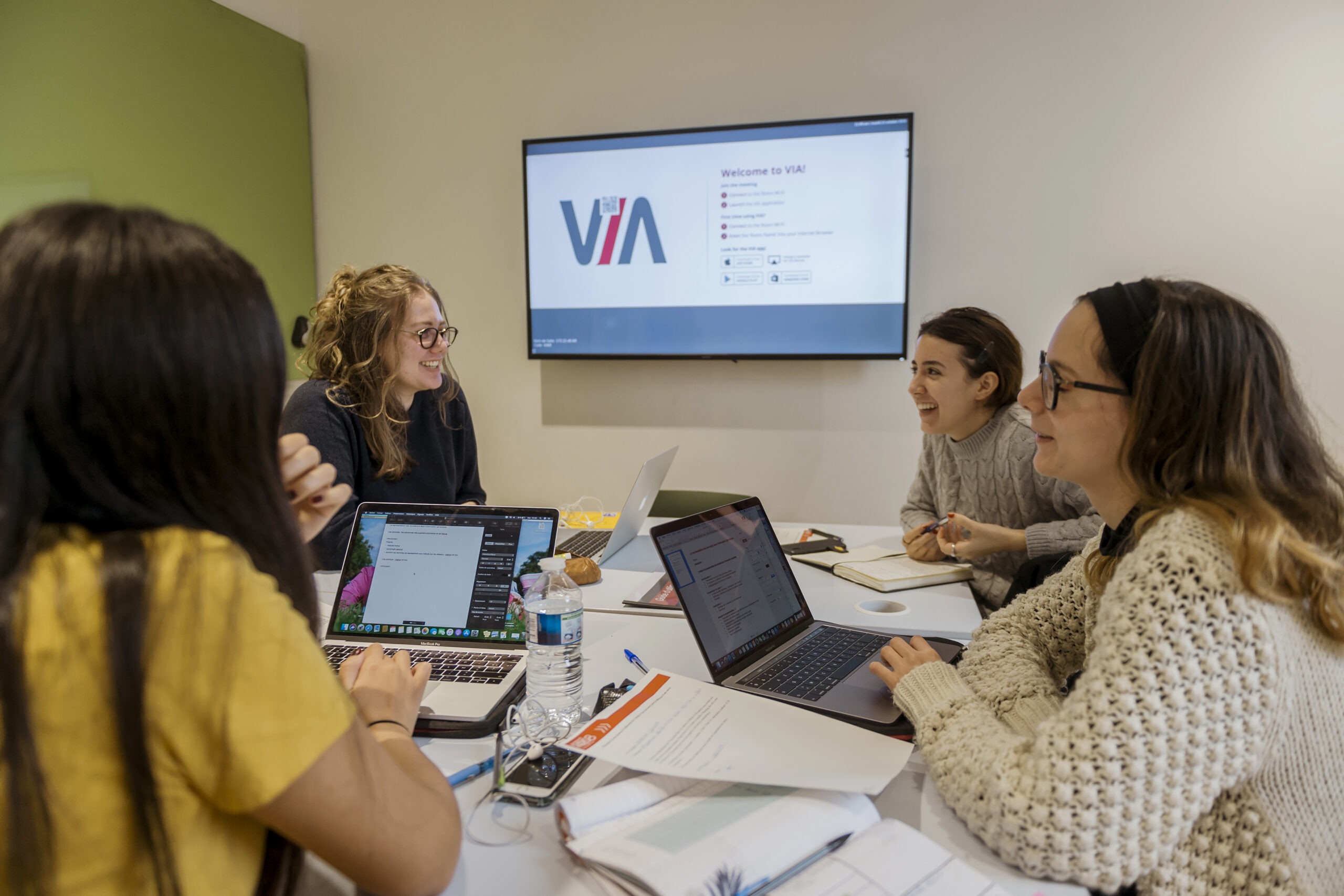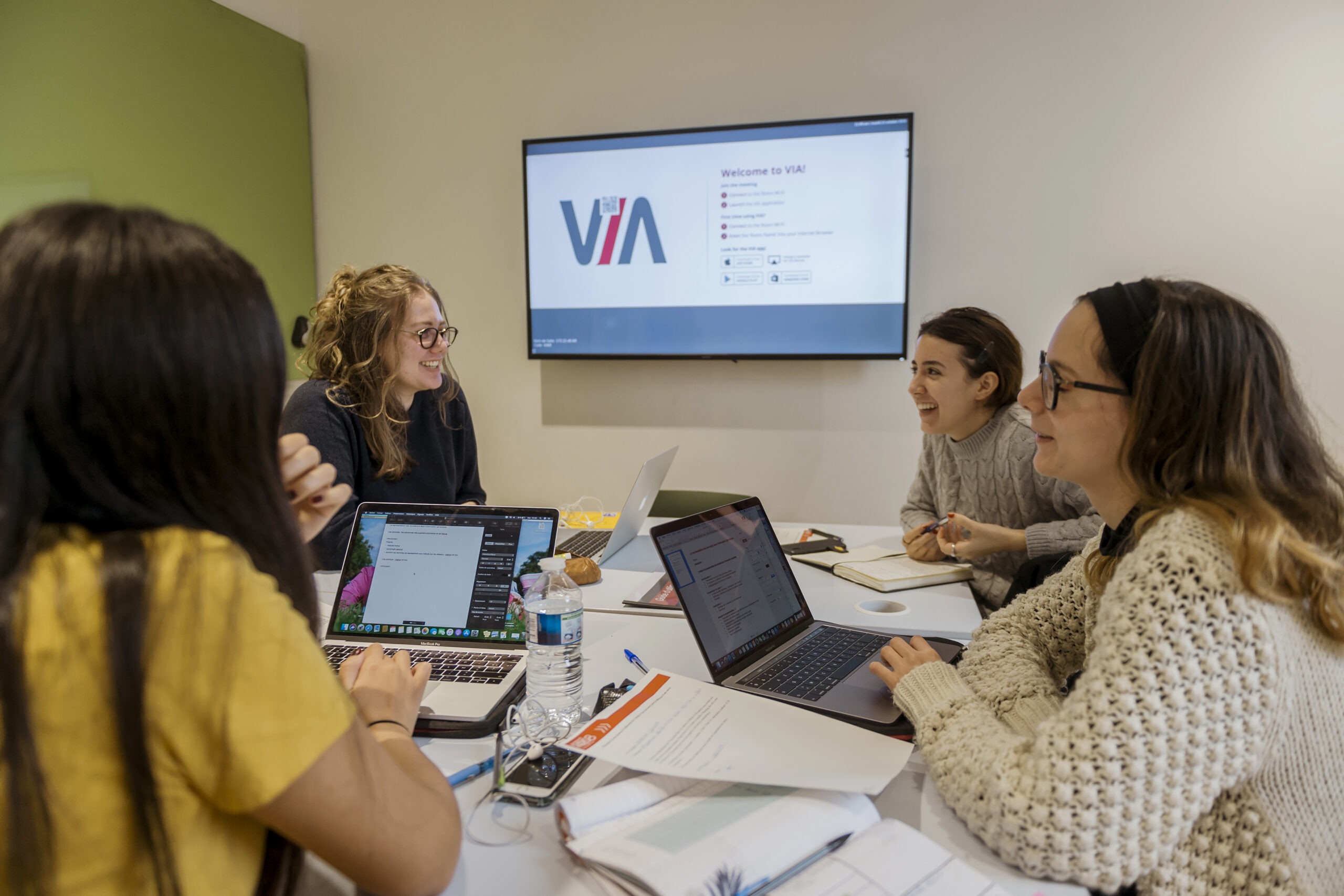 the Africa, America, Antarctica, Asia and Europe rooms can host 2 to 6 people.
the Oceania room can host 2 to 4 people.
Each room has a whiteboard, access to wifi access, plug sockets and a large screen for collaborative works.
As with other spaces in the library, you will have to :
display an appropriate outfit, behaviour and hygiene
take care of the furniture and equipment, by following the instruction manuals
avoid eating and drinking (except water)
N.B. You can only book a room for 5 hours per day and 40 hours per month.
N.B. If you are more than 15 minutes late, your reservation will be cancelled, and your monthly hour credits will still be used.
Working differently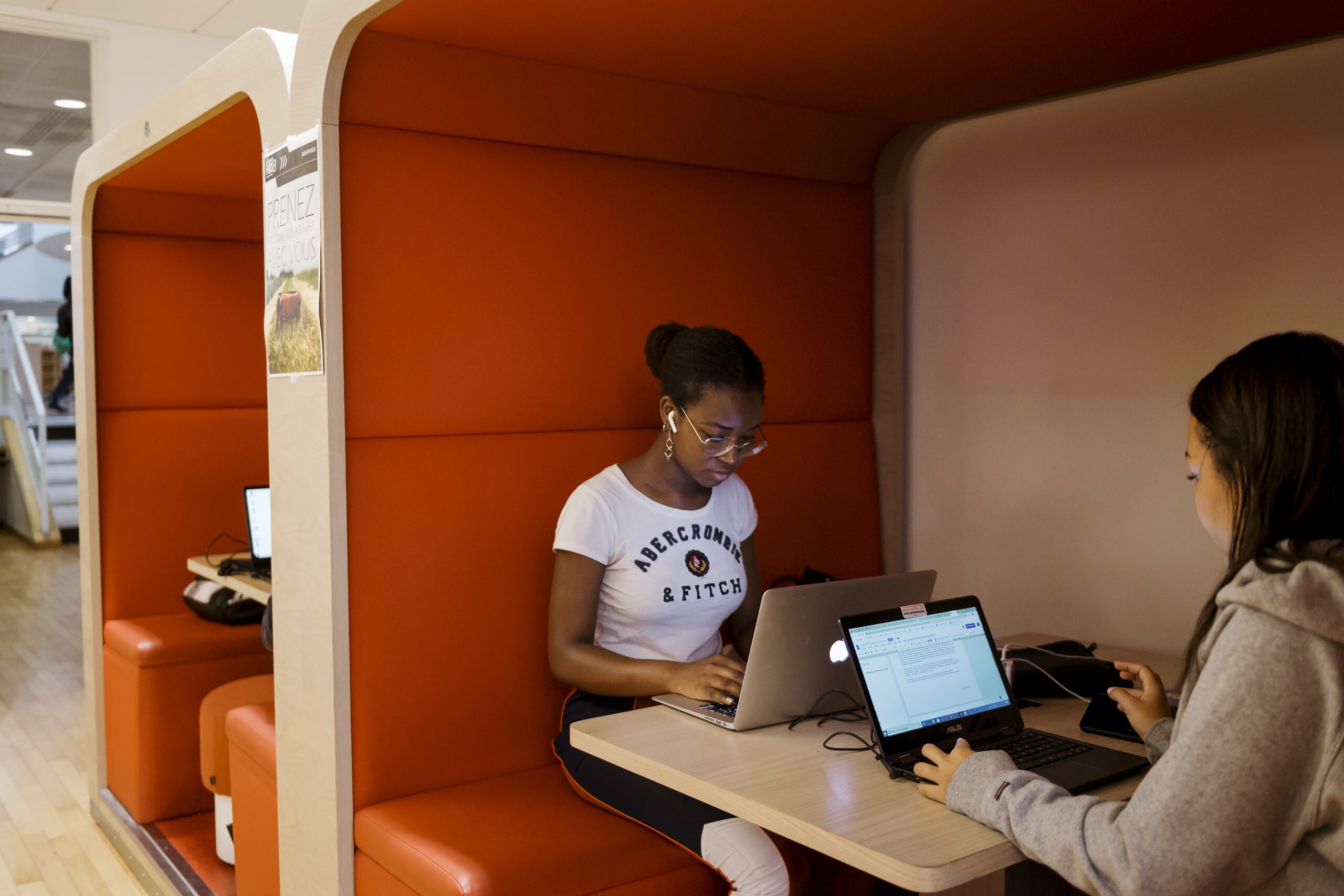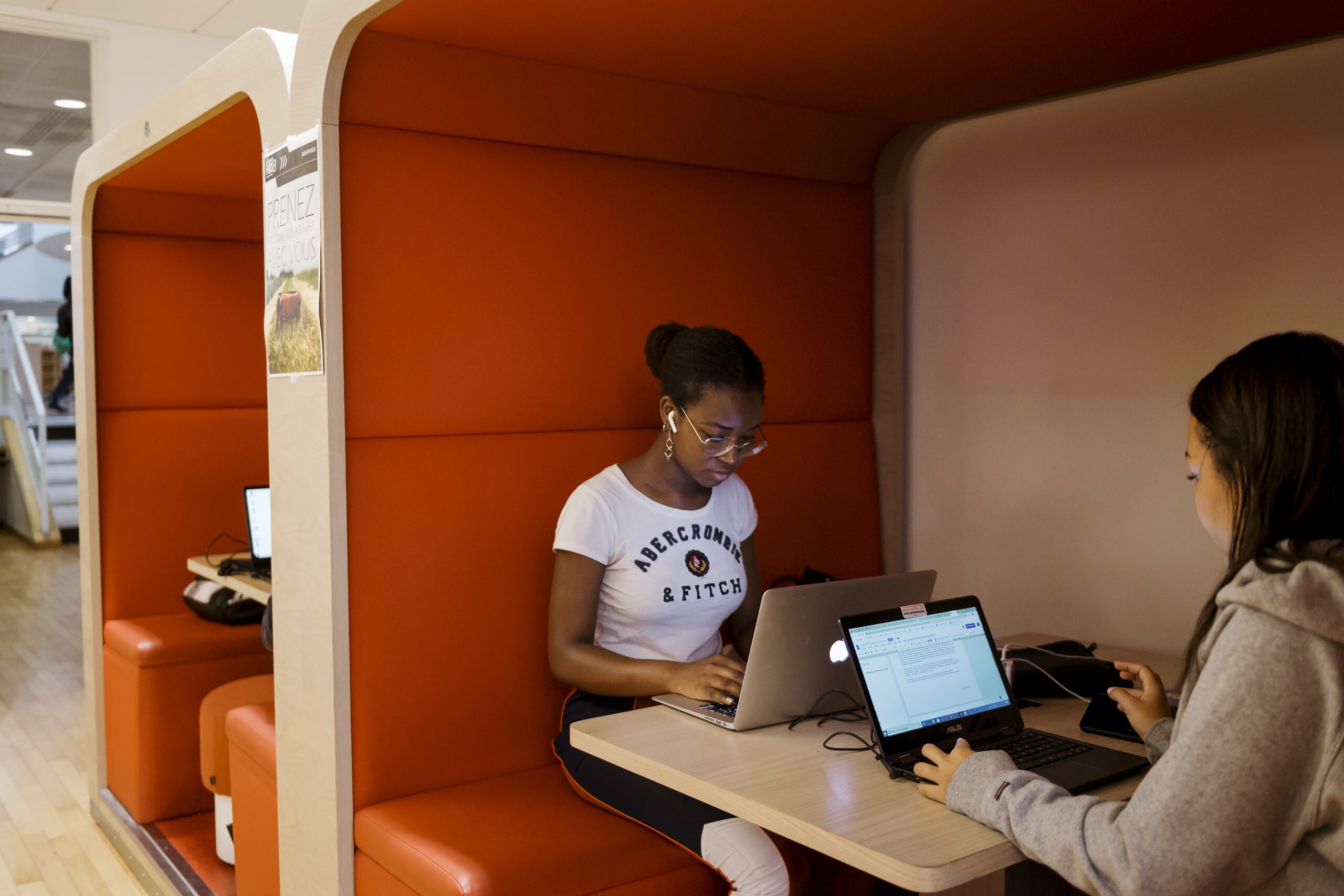 The Black Room
10 sound-proof enclosed spaces are available in the Black Room.
You can use available plug sockets to charge your devices and connect to the wifi.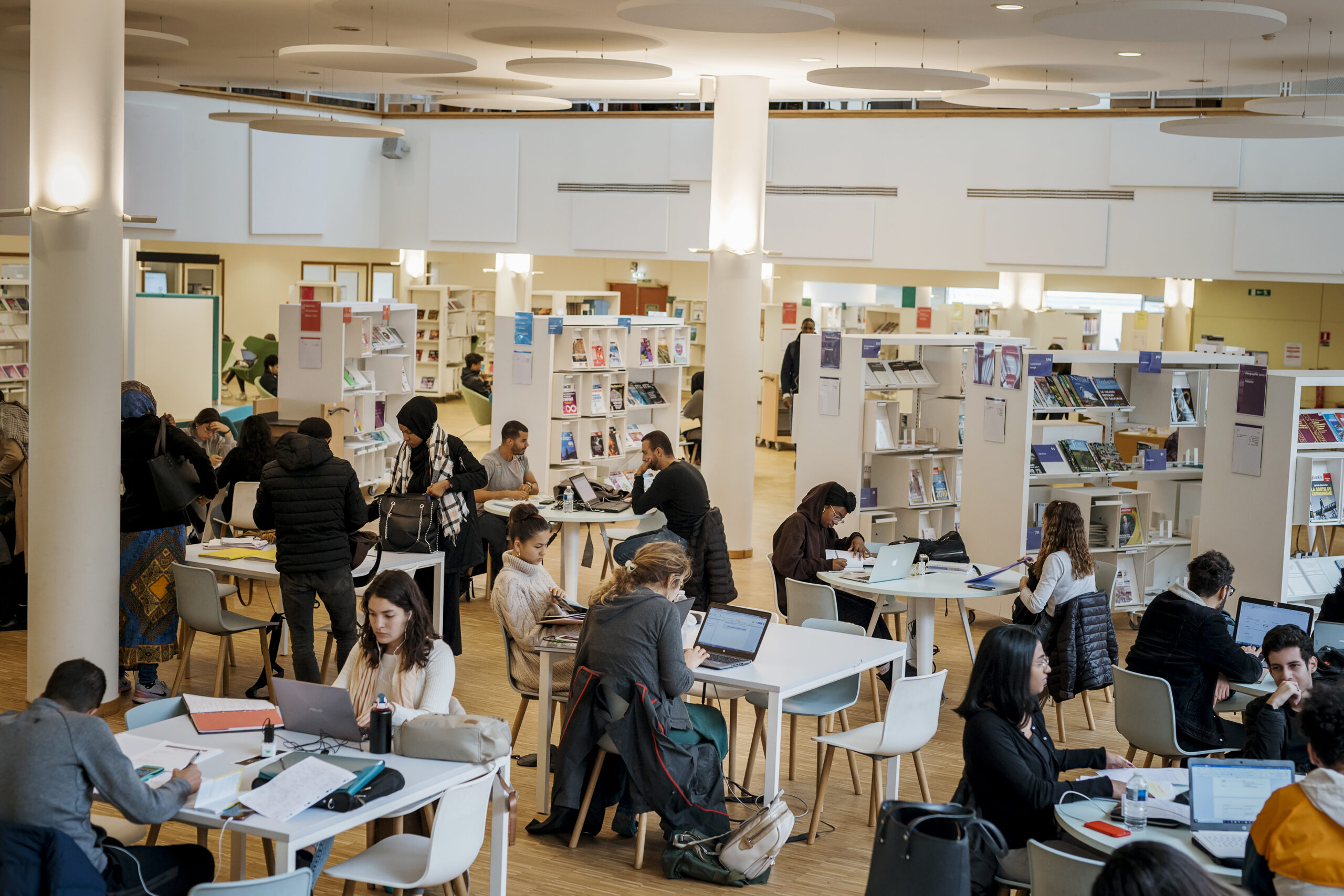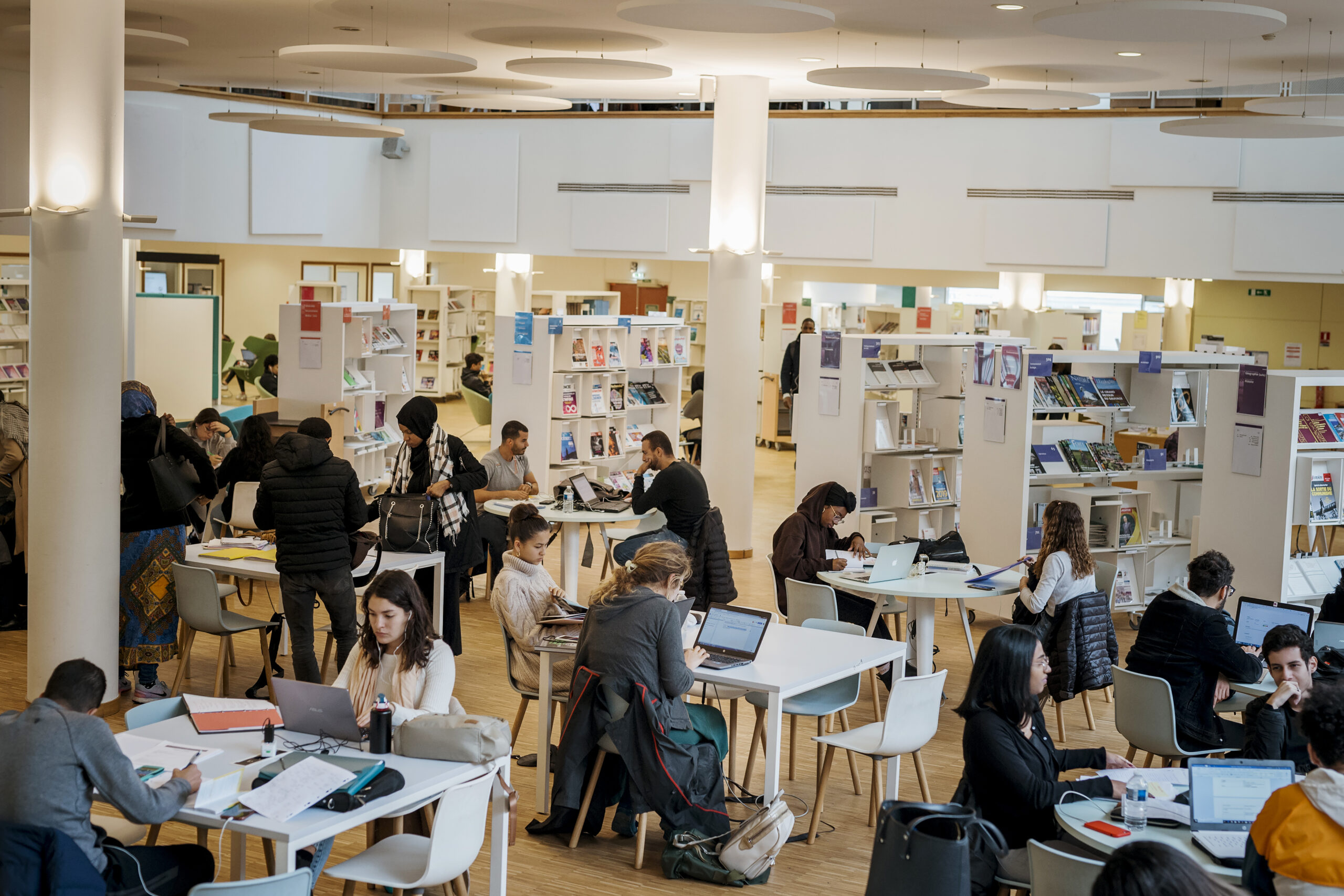 The Yellow Room
It is possible to work in a group and to speak at a low volume, you can use the collaborative work tables or work in the yurt. You just have to be mindful and respectful of others.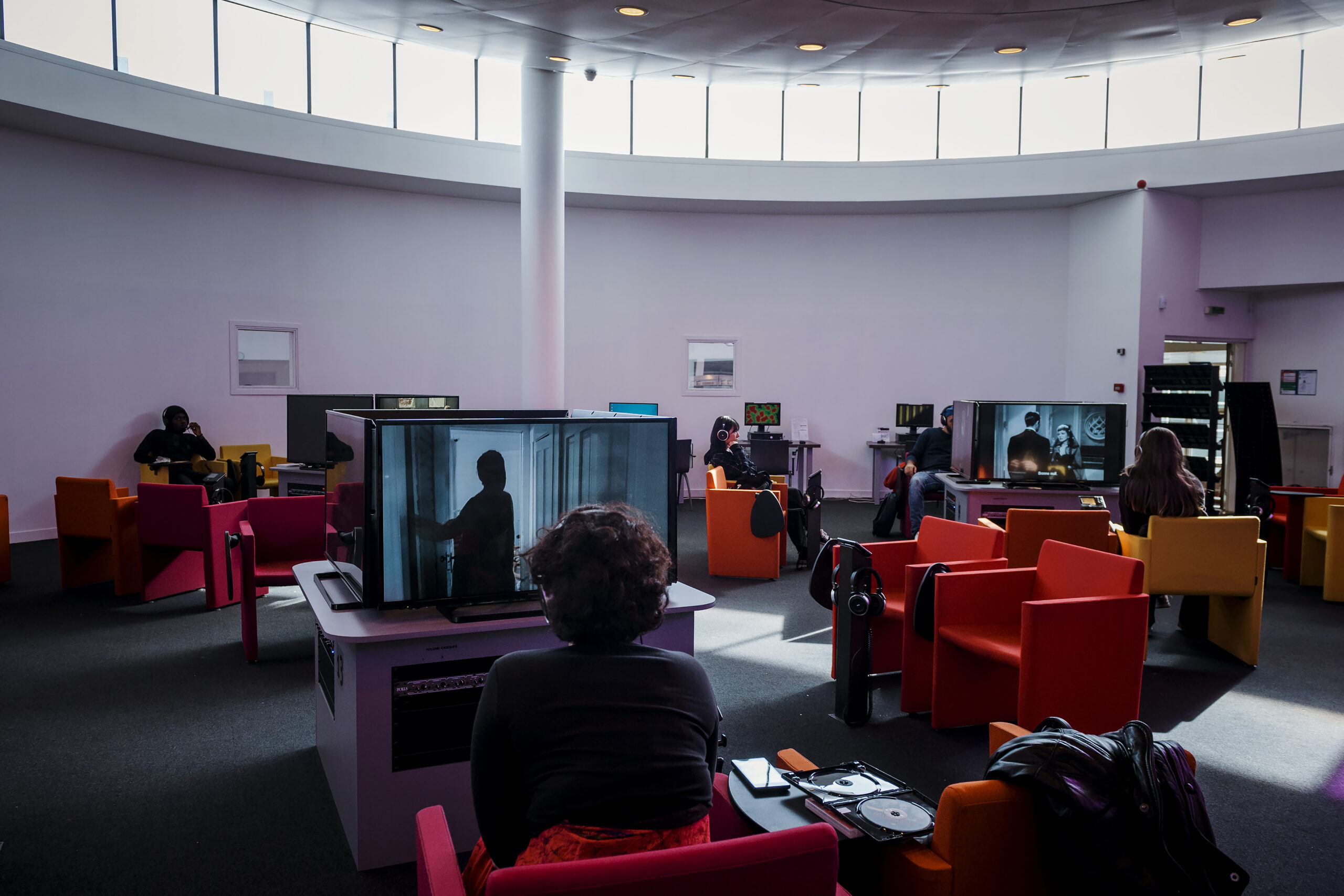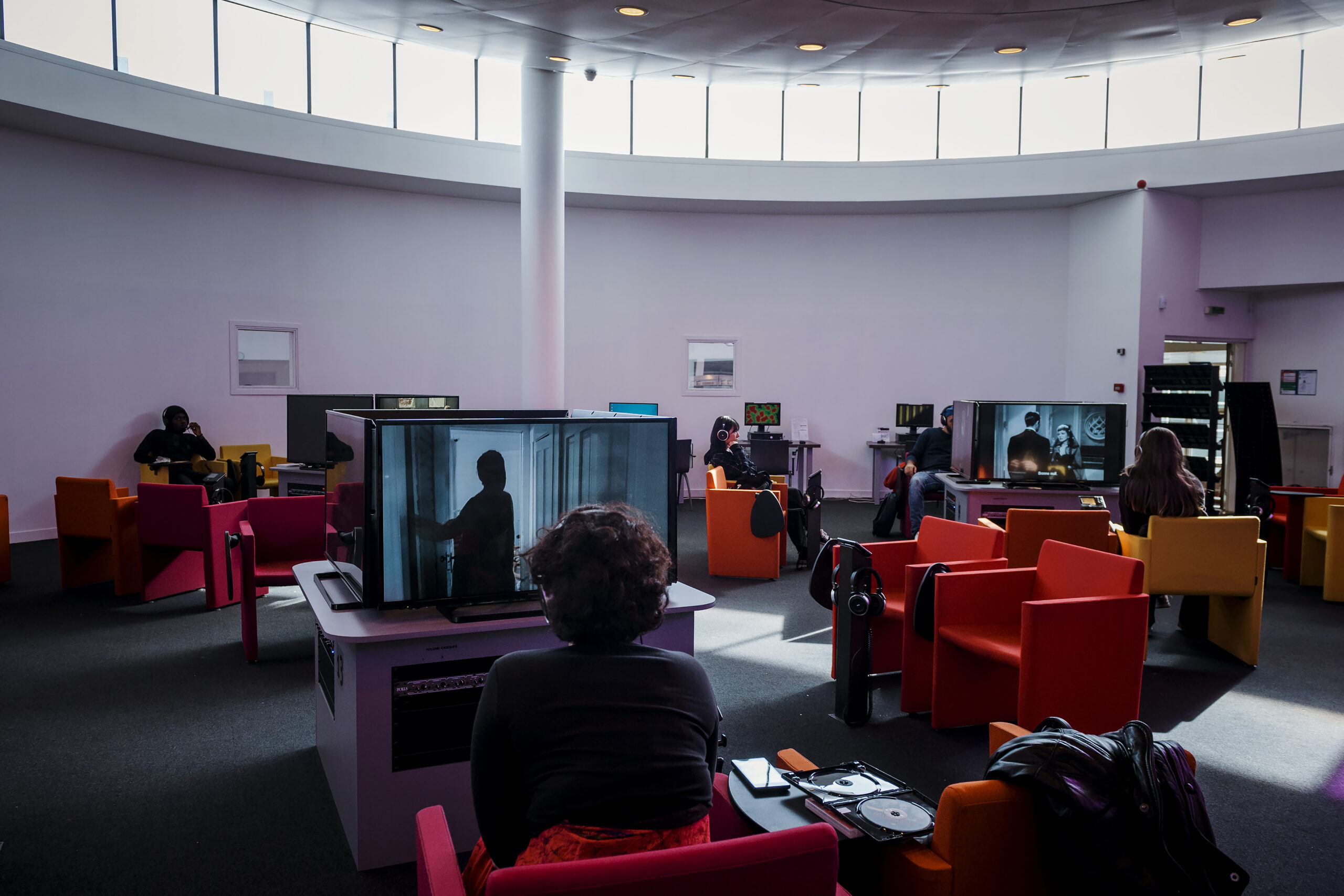 The Audiovisual Space
14 screens are at your disposition for viewing movies and tv shows, you can watch films alone, or in small groups. You can access a wide collection of DVDs, Blu-rays, VHS or the VOD Paris 8.
In need of a break ?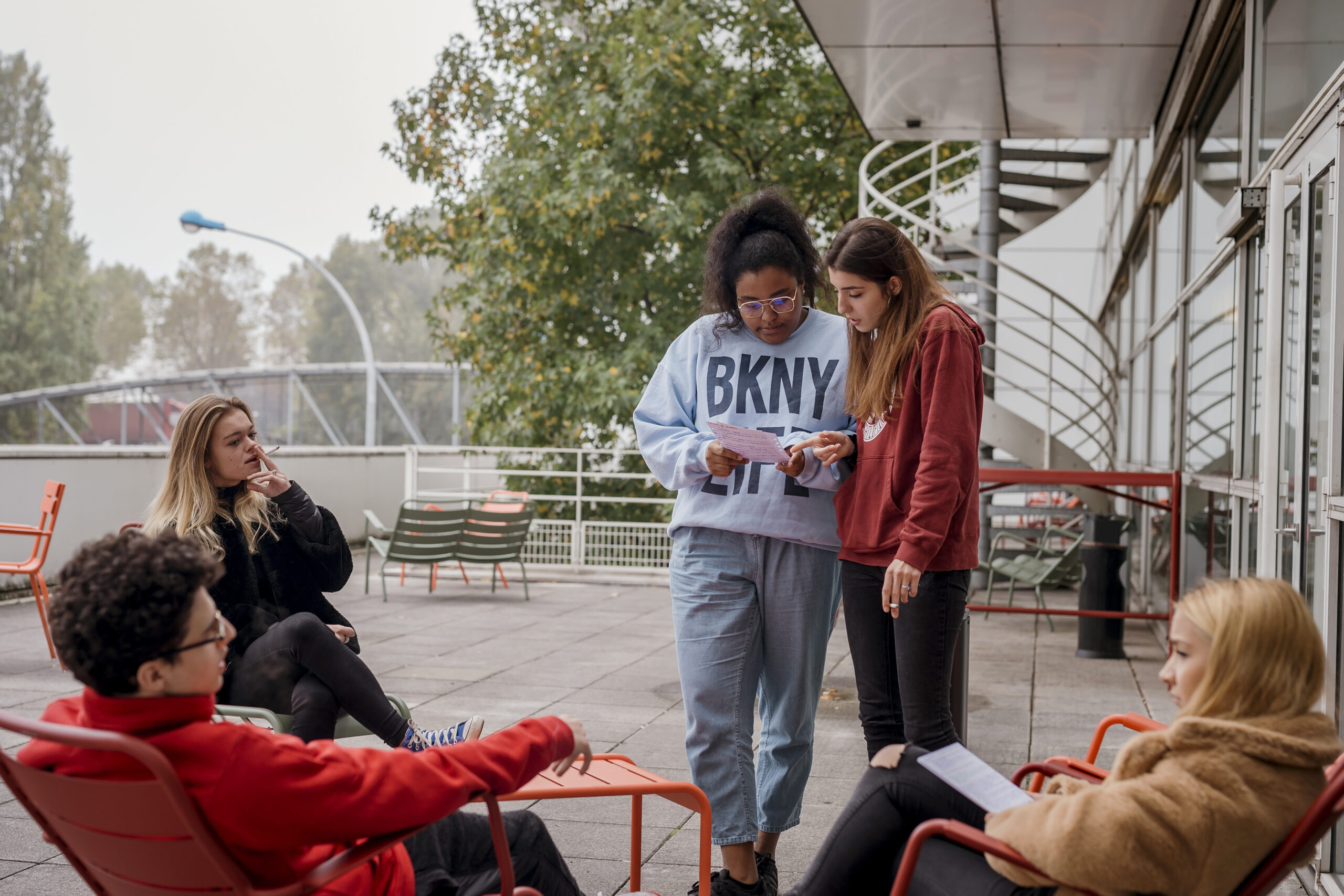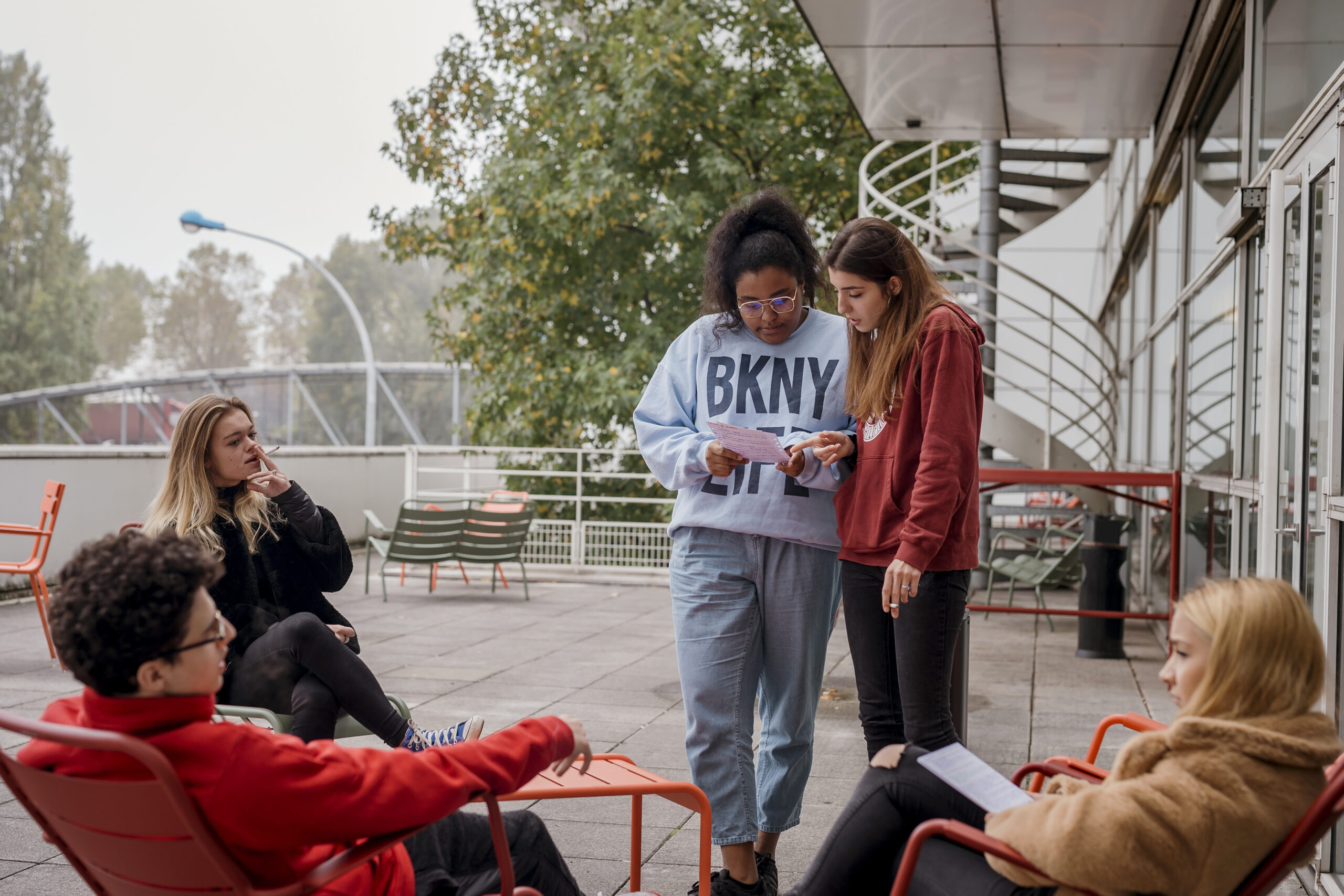 The Terrace
The Terrace is the perfect place to take a break. Here, you can make phone calls, socialise, eat and drink.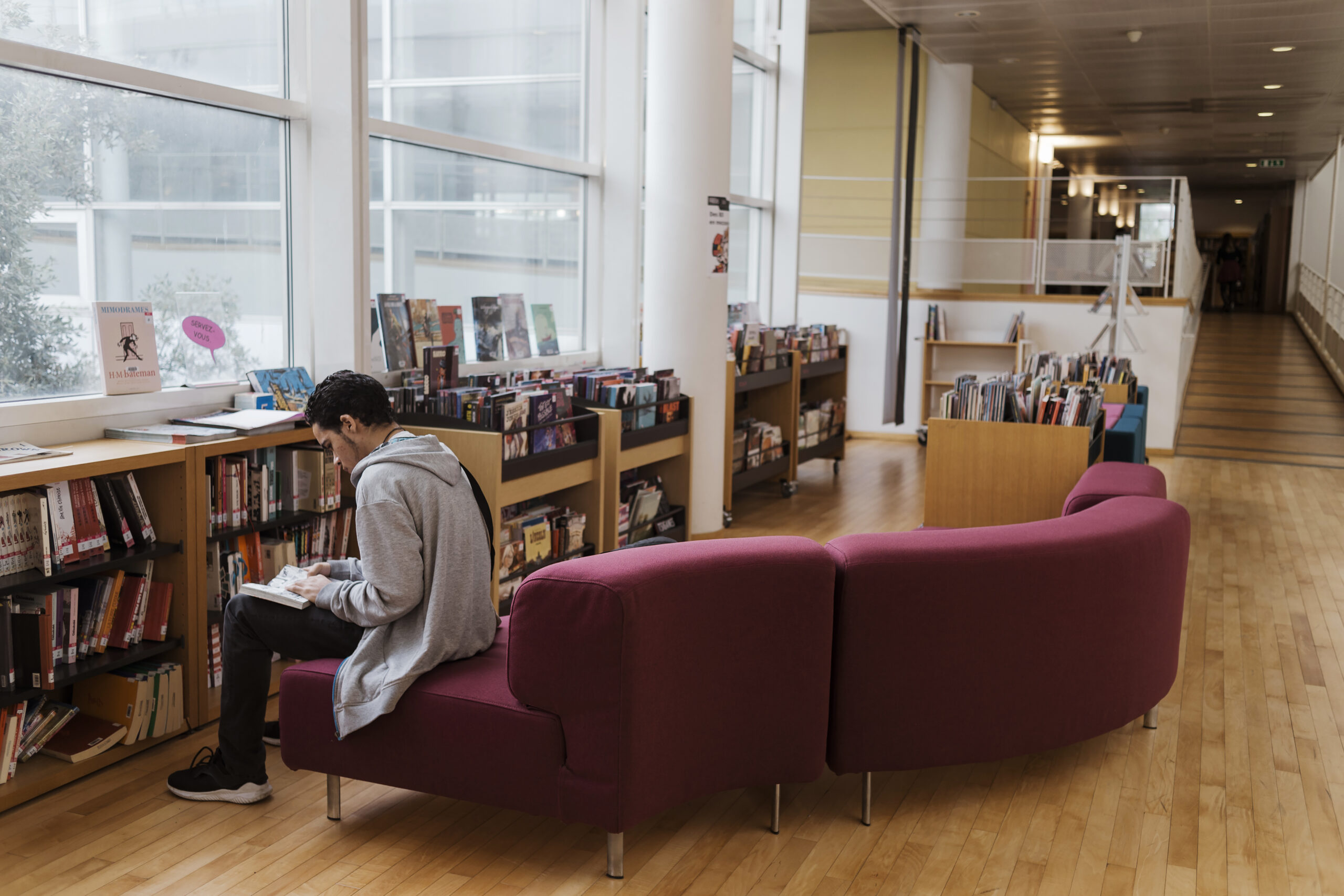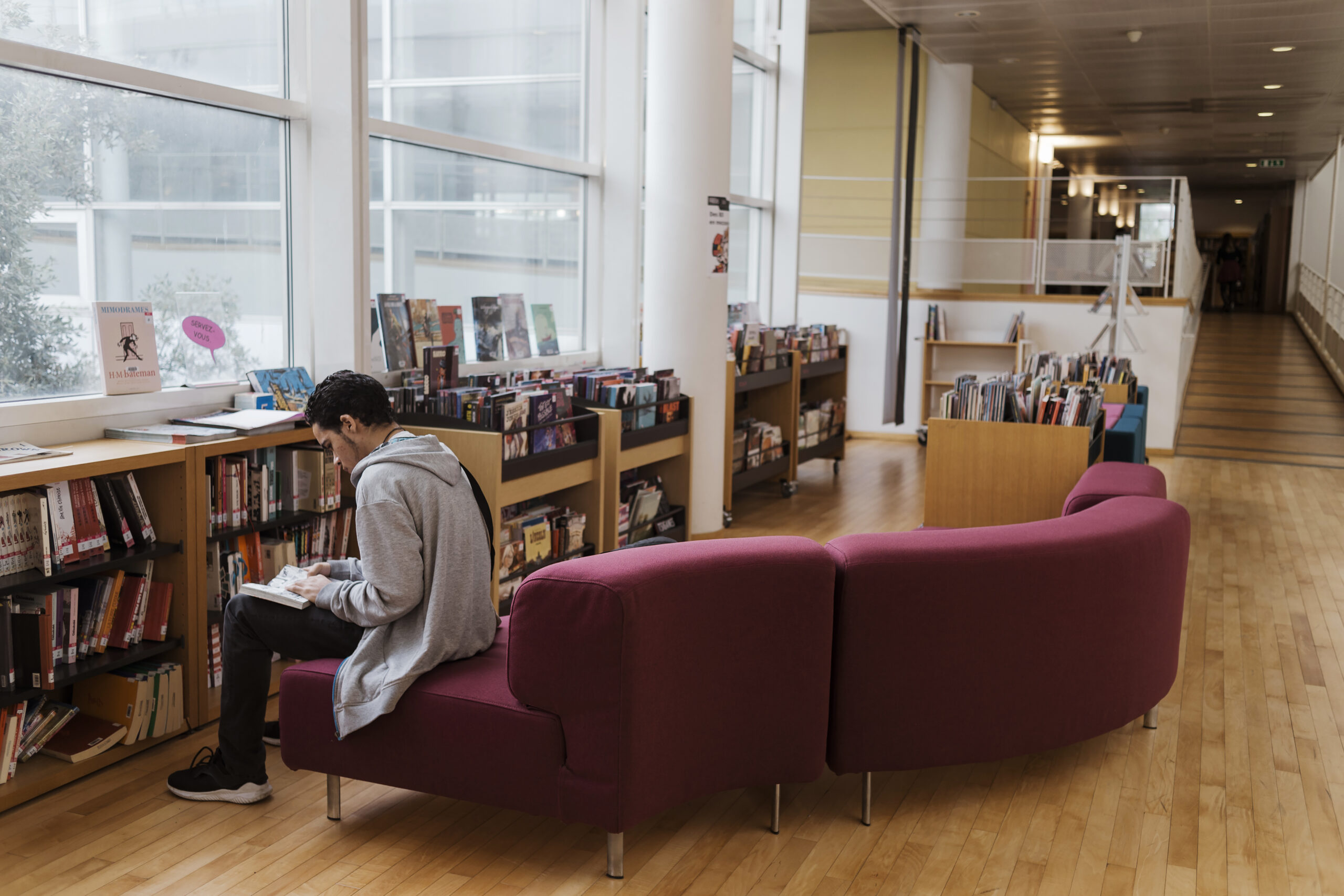 Comic Strips Zone
Comics, graphical novels, mangas, bean bags and sofas await you there…
Located between the Pink and Blue Rooms.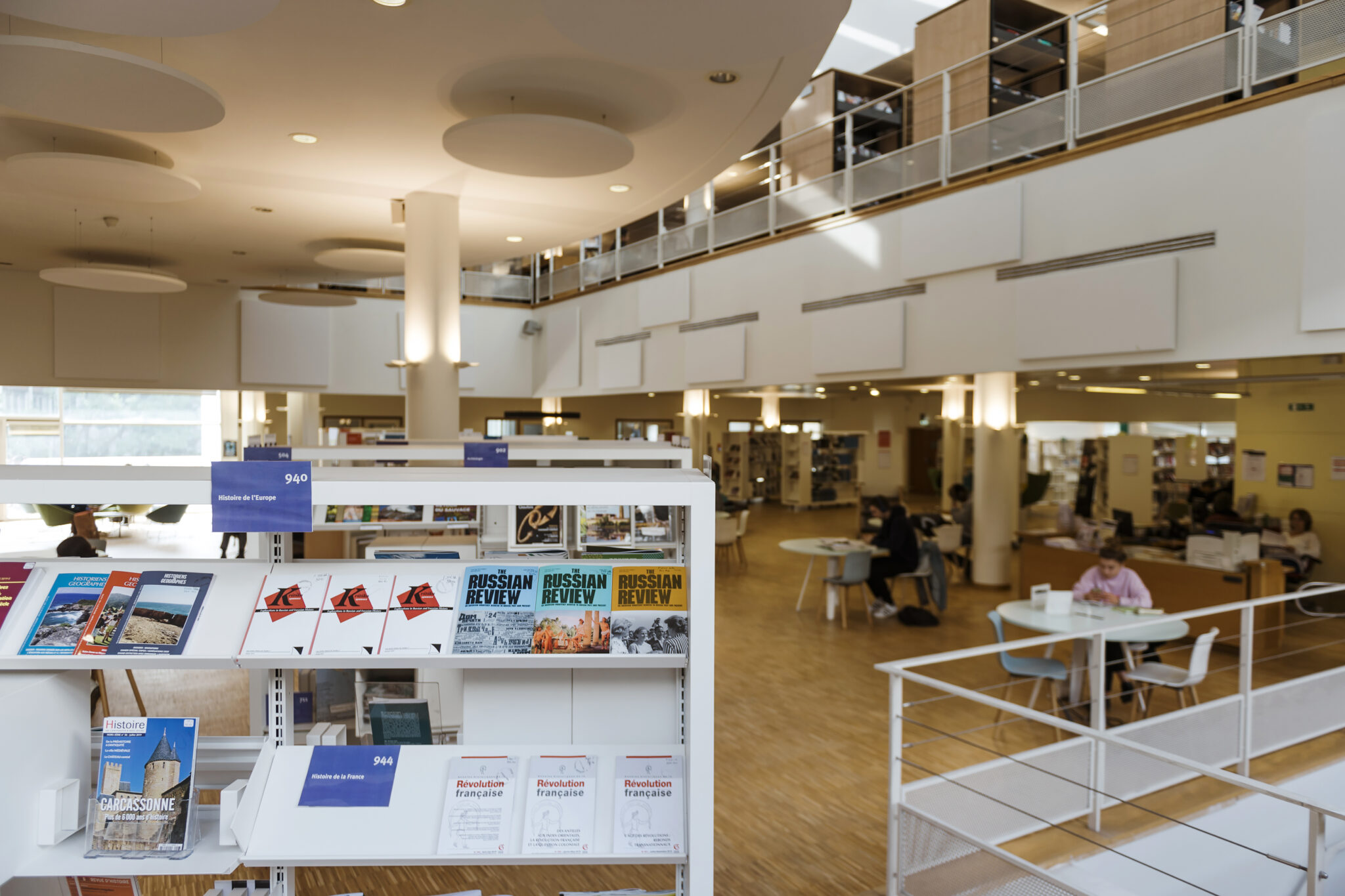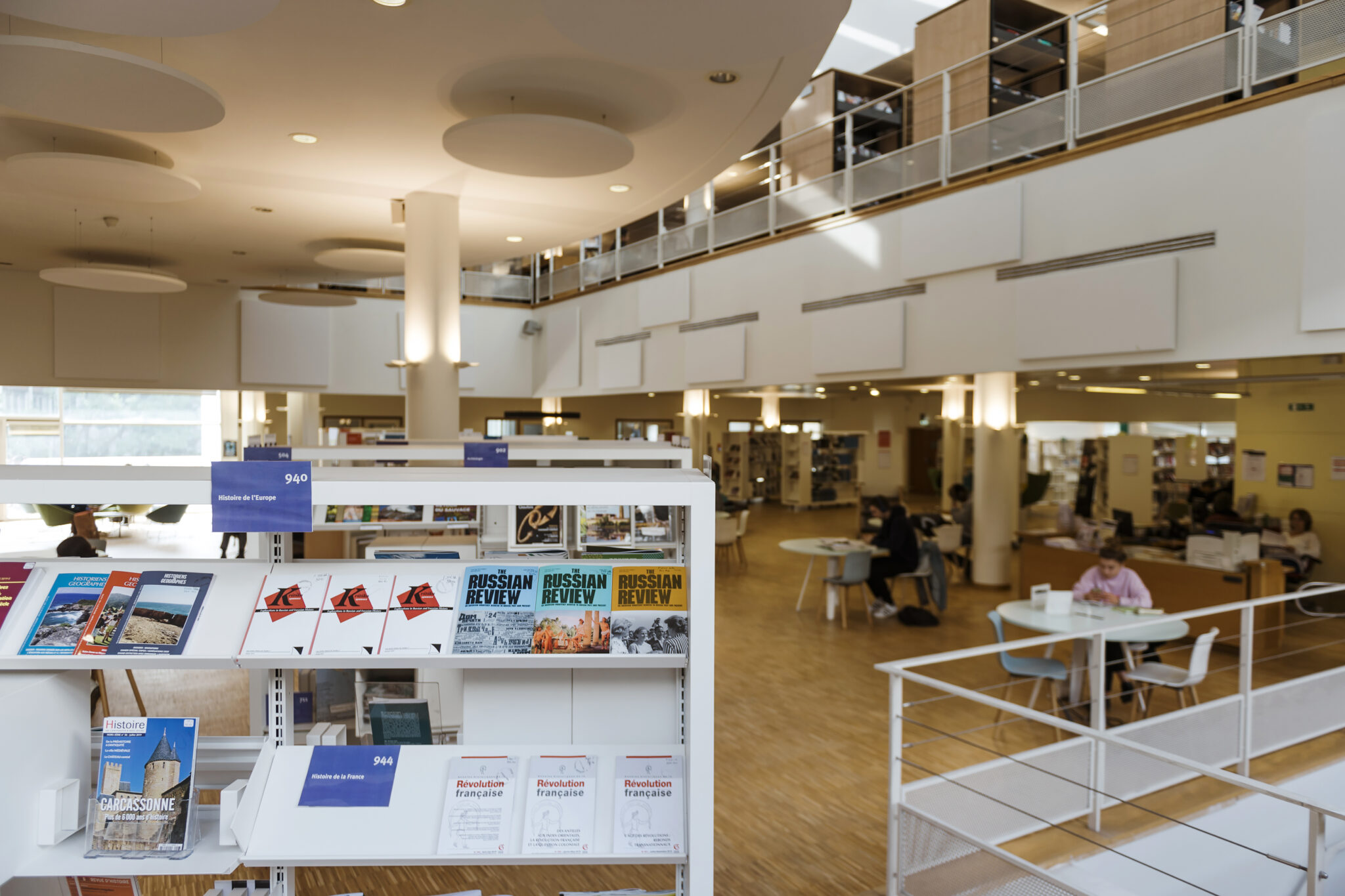 The News Corner
In the Yellow Room you will find all the newspapers and specialized magazines.